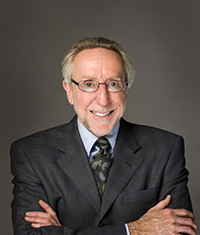 About TJ & Sandar
Dr TJ Larkin and Sandar Larkin help large companies communicate with employees.

They started their business in Melbourne Australia in 1985.

Both TJ and Sandar are dual citizens (Australian and USA).

In 1990, they moved their business to New York City; in 2020, moving again to Houston, Texas.

TJ and Sandar wrote the McGraw-Hill Bookstore Bestseller: Communicating Change: Winning Employee Support for New Business Goals.

They also wrote the Harvard Business Review article: "Reaching and Changing Frontline Employees". Their HBR article has sold more than 40,000 reprints.
TJ's education includes:
Ph.D. in communication (Michigan State University)
B.Phil. in sociology (Trinity College, University of Oxford)
Sandar was born in Burma. When Sandar was a teenager, her family immigrated to Melbourne Australia.

Before beginning Larkin Communication Consulting, Sandar worked with the Long Term Credit Bank of Japan.